In the Beginning, somewhere between the silencing of the 1945 bombs and the discovery of Elvis, Colin James Reece was born in a South London Hospital opposite Clapham South underground station. To be precise,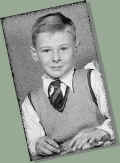 6.00am, Sunday, 28 September 1947.
An average childhood took him through Mitcham's Links Road Primary School and the grammar stream of Rowan Road Secondary Modern to the tender age of 14 when, along with the discovery of girls, his schoolwork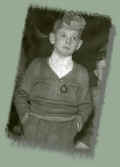 started to plummet. Quite correctly one of the comments on his last school report stated that "his mind is not on academic things". Such a pity they failed to spot and encourage the fact that he had come top of his class in music for the previous three years.
Despite Colin's keen and, along with his pimples, ever growing interest in the fairer sex, like many boys of this era, his first love was not, in fact, the girl next door. Or, before you get any ideas, the boy next door either. Indeed not. It was Hank Marvin's red Fender Stratocaster guitar. This was Colin's number one, five-tissue fantasy.
He practiced for hours in front of the mirror on his Mum's tennis racquet, and, having got all the steps and moves right, still felt a little disappointed in the fact that you couldn't get much of a tune out of a tennis racquet. Colin's father, ever sensitive to problems within the family, decided something had to be done. Whether he saw the problem as his son's need for a proper guitar or his wife's continual moaning that her tennis game appeared to be going out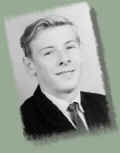 the window is still up for debate. However, two pounds, ten shillings and sixpence and a second hand guitar from the local jumble sale produced a smiling teenager and peace and harmony back to the Reece household.
Battling his way through the "It makes me fingers hurt" stage, Colin managed to pick out such complicated tunes as 'The Harry Lime Theme', 'Peter Gunn', 'Pipeline' by the Chantays and The Surfaris' 'Wipe-out'. Anyone who knows these tunes will be fully aware of the dexterity required in the playing of these classics.
It was around this time that Colin decided that school held absolutely nothing for him, and that, rather than sit his GCEs and risk failing them all, the best thing to do was head on out to the big, wide world and find something else that held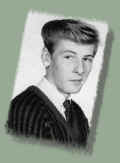 absolutely nothing for him.
It was now the summer of 1963 and very soon after starting his first job with the British Post Office, Colin met up with two brothers Jim and John Yardley from Dunfermline in Fife. Their common interest in the current British beat boom was obvious and when they learned that all three of them played guitar, they decided to get together and explore the possibilities of forming a group. Colin played his versions of 'The Harry Lime Theme', 'Peter Gunn', 'Pipeline' and 'Wipe-out' and stood back to hear what the Yardley Brothers had to offer. The two lads lifted up their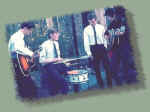 Levin Guitars, stuck their heads together and launched into the most amazing impression of The Everly Brothers singing Bird Dog he had ever heard. This was a turning point in Colin's young life as he made yet another startling musical discovery. He was crap!!! What impressed him more than anything was the fact that, rather than pick out single notes on the guitar, they hit all six strings at the same time. Colin had discovered chords!!!
It was obvious that, if they were to form a band, then the guitarist shoes were going to be filled by the Yardleys. Desperate not to be excluded, Colin picked up a pair of his mother's knitting needles and began beating out a fairly tidy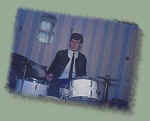 rhythm on the back of the armchair. The group had found their drummer!
However, this presented a further problem to Colin's father who, having sorted out the difficulties of the failing tennis game, felt pretty sure that, unless Mrs Reece got her knitting needles back, there would be no tightly knitted jumper under the Christmas tree this year . A scour through the second hand columns of the evening newspaper and one hundred and fifty pounds later, the knitting needles were clacking out a new scarf in time to a smiling teenager practicing on his new drum kit.
The threesome added two other members to the line-up, namely, Roger Bluck on lead guitar and Dave Howard on bass. Both Roger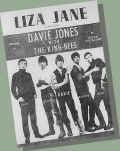 and Dave were former Kingbees of Davie Jones and The Kingbees fame. Anyone who knows anything about that period of pop music will know that Davie Jones of The Kingbees went on to become one David Bowie.
The group called themselves The Spectrum and, although they didn't make any great waves within the swinging sixties London scene, they gigged around with their covers of Beatles, Beach Boys and Hollies songs and managed to get their photo in the Evening Standard with the caption "Things are really swinging for them". Impressive huh?

Another turning point came when The Spectrum auditioned for a young London would-be entrepreneur by the name of Kit Lambert, who said that Hollies style groups were on the way out and that the lads should think about becoming a bit more innovative and outrageous with their presentation. Who did he think he was? Hollies style groups were on the way out indeed!!! They sent Mr Lambert packing right back to where he came from with a sound piece of their mind. Indeed Mr Lambert went right back to where he came from and became a multi-millionaire managing The Who. Thus another turning point came - and went.