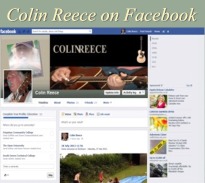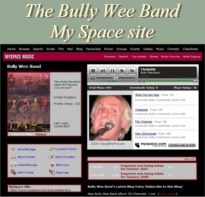 A pictorial history one of the South East of England's most successful entertainment venues
The Wish It Was a Brewery Folk Club ran every Friday night for approximately nine years from 24th September 1976 at The Kings Head Hotel, High Street, Rochester, Kent. The people involved with the initial launching were Bill and Jo Vincent, Colin and Linda Reece, Eynon and Fran Price, Colin and Gill Sinclaire, Paul Carr and the late Carey Roberts.
It has to be said that the success of the club lay largely due to the adventurous guest booking policy of Bill Vincent, and the high standard of presentation by the resident performers.
The following pictures are taken during club events, either in the club room itself or at events organized by or entered into by the club members. They are not in chronological order. In fact, where possible, they have been put in alphabetical order.
A special thank you has to go to Eynon and Fran Price here. Not only for laboriously sitting at the door collecting entrance money week after week, but for the upkeep of the albums from whence most of the following photos came.
Some members of t'committee of t'Brewery
From the left Colin Reece, Linda Reece, Heather Shaw, Fran Price, Eynon Price, Dave Bubb, Bill Vincent with daughter Friday, Mike Harrison and Garry Owen
Medway Carnival float probably around 1977

The float was covered in hops from top to bottom and took about three days to construct. What dedication eh?
From the left we see a very young Julia Stone, Dave Morris on mandolin, Colin Reece on banjo, Damien Aked on guitar, Dave Bubb peeking through and Gary Owen on mandolin. Down the front with his back to the camera is Ray Kiddell (a hard working member) and to one side in the yellow tee shirt is the late Stan 'Bob' Hope.

The annual Boxing Day football match
It was customary every Boxing Day for all the local folk clubs, ie The Brewery, Faversham, The Medway Little Theatre and Dartford, to claim a field somewhere in the Medway Towns, lay a few coats down as goalposts and kick a ball around for an hour or so in an attempt to convince everybody that they were fit and healthy sporty types. No-one was really convinced, and it was eventually recognised for what it actually was, a good excuse for a bunch of like-minded people to get together for a good Christmas piss-up. We reckon this picture is around 1977/78 judging by who is still with whom. If you've got a more accurate idea, please let us know.
Some residents and local talent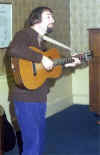 Alan Ashwell
A fine singer and guitarist much in the style of Nic Jones. Still out there doing it as far as we know.

Phil Burkin
Well known local singist, banjoist, dulcimerist, spoonist, Hartley Morrisist and, with his wife Kaye, member of the duo Vulcans Hammer.
Phil is also famous for repairing the guttering at the back of Colin's house when the hurricane of '87 tore it down.

Kay Burkin
........ And here is Phil's wife Kaye.
No-one's quite sure what the lower microphone is meant to be picking up, but, knowing Kaye's talents, I'm sure it was rhythmic.

Jon Cunningham
Local boy from Snodland, Jon was one of the first residents the club acquired. A great singer and songwriter of songs like 'Rise Up', 'I Can't Put It Down' and 'Fall Into Your Arms'. An irrepressible enthusiast and giggler and the man that Colin always tips his hat to as the one who egged him on to start songwriting.

Dave
and
Damien
Another of The Brewery's top resident acts - Dave Bubb and Damien Aked.
Dave originally came along with Dave Morris as Dave and Dave, but when the call of sky-diving lured DM away, DB teamed up with DA (you can make your own jokes up there!!) to create one of the foremost comedy duos, not only locally, but on a national level as well.
Dave went on to tour-manage Richard Digance, bouncing ideas and virtually co-writing much of Richard's material along the way. By suggesting Colin's name to Richard, he was more than instrumental in getting Colin his job with Jim Davidson.
Sadly Dave died of lung cancer in January 2003, and words can't express how deeply he is missed.
Damien is still writing but has now moved to a town near Grenada in Spain, where he lives happily in cave with his lovely wife Sue. (and we're not joking!!)

The Parish Notices
Every week, just before the second appearance of the main guest, the 'parish notices' were read out. In other words, the audience were told what else was on of interest in the area during the following week. This duty usually fell to Colin's wife Linda and here we see her in all her glory with compare for the night the much missed Dave Bubb.
Colin always wondered what was going on just below camera shot. Dave never admitted anything and Linda still isn't saying !!!

Penny Gaff
Music Hall duo Penny Gaff comprised of Paul Carr and Gill Hoare.
Paul was one of the founder members of The Wish It Was A Brewery Club. As a music hall act, singer, songwriter and busker his is a face long known to many around the Medway acoustic music scene. He is still active as a singer and songwriter.
Gill eventually left the Medway Towns to marry Martin Allcock of The Bully Wee Band and Fairport Convention. She now fronts her own band Gill Allcock's Blue Coyotes, more details of which can be found by clicking here.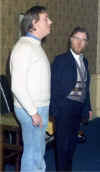 Colin Sinclaire
and
Carey Roberts
Two of the founder members of the Brewery Folk Club, Colin and Carey had been involved in the 60s & 70s folk scene since their days of singing together at The Fox in Islington, London.
Colin eventually moved to Leeds and Carey has sadly since passed away.

Skinners Rats
Skinners Rats are Pete 'Blossom' Currie on accordion and vocals and Barry Lang on fiddle and vocals. They were, for many years, residents at the magnificent Farningham Folk Club.
This pic was taken at The Brewery New Year's Eve party 1979-80. Hence Blossom's kilt. We've tried maximum zooming on the photo, and you can't see whether he's wearing anything underneath or not, so don't waste your time. Nice knees though Pete.

Bill & Jo Vincent
It has already been mentioned that the success of the club lay largely due to the adventurous guest booking policy of Bill Vincent. It has not however been mentioned that some of it's success was also largely due to the fact that we managed to stop him singing.
His then wife Jo had a magnificent voice and partnered Colin during the late 60s and early 70s around the London folk scene. Bill would be the first to admit that he didn't share his wife's vocal talents. However here is an early picture taken before we managed to persuade him to concentrate on entrepreneurism. I think Jo's face says it all.
Some guests and not so local talent

Maartin Allcock
Ex-Bully Wee Band, Fairport Convention, Jethro Tull, WAZ and currently with Swarb's Lazarus.
For information on what Maartin is up to now, visit his website at www.maartinallcock.com

Harvey Andrews
Just about the best songwriter of the era. Tuneful melodies with intelligent lyrics will never go out of fashion and Harvey was and still is a master of both.

Dan Ar Bras
Fantastic Breton Guitarist

The Arizona Smoke Revue
One of the club circuit's first 'supergroups'. The Arizonas had a repertoire which included everything from bluegrass to Beatles.
From the left Phil Beer (now Show Of Hands), Bill Zorn (now The Lime Liters), Paul Downes (now The Joyce Gang) and Pete Zorn (everywhere)

Bill Zorn
Ex-New Christie Minstrel and Kingston Trio, Arizonan Bill came to England around 1977. He had a hit record called 'Car 67' with his brother Pete and formed The Arizona Smoke Revue a couple of years later.
Bill is now back in the States with The Limeliters.

Pete Zorn
Bill's brother Pete. A true multi-instrumentalist, he plays everything from guitar to saxophone. Which has put him much in demand as a session musician over the years.

Phil Beer
The projects Phil has been involved in over the years are far to numerous to list on this page so the best thing to do is go here to find out more.
Now with Show of Hands, Phil also tours once a year with Colin's Bully Wee Band buddy Ian Cutler in 'The Feast Of Fiddles'.

Paul Downes
Before forming the Arizona Smoke Revue, Paul toured the clubs with Phil as Downes and Beer. Now doing very nicely thank you as a solo act and The Joyce Gang. He plays basically anything with strings on.

Les Barker
Mancunian poet and one time member of The Mrs Akroyd Band. Sadly Mrs Akroyd went to that big kennel in the sky so Les had to go solo.
Sometimes works with Keith Donelly as 'Idiot and Friend'.

Derek Brimstone
First Class Ragtime Guitarist and funny man from 'Emel 'Empstead.

The Bully Wee Band - 1980
This was Colin's first appearance in front of his home crowd in his new role as vocal guitarist for the Bully Wee Band.
From the left are Ian Cutler, Jim Yardley, Colin and Fergus Feely

The Bully Wee Band - 1983
Leaping through history just slightly, this was The Bully Wee Band's last folk club appearance (for nearly 21 years). The band decided to call it a day when Ian chose to settle into the more domestic role of husband and father. Not wanting to go out with a whimper, they chose the Brewery for their final club appearance.
From left to right are Ian Cutler, Colin Reece, Fergus Feely and Maartin Allcock.

Dave Burland
The big man from Barnsley. Smooth of voice and the same in manner.
Taking a look at the fingers on his left hand, lets hope he's given up smoking by now.

Martin Carthy
The grandfather of folk song. The influences this man has had on the British music scene are too many to mention. His mellow voice and particularly his guitar style have been emulated throughout the world for the last four decades.
Husband to Norma Waterson and father to Eliza Carthy, the tradition goes on.

Cosmotheka
Al and Dave Sealy. Simply the best in music hall.
Sadly Al (with arms raised) is no longer with us, but his time on this planet is justified if only for the nights he gave at The Brewery.

Dave Cousins
Founder and songwriter of The Strawbs, Dave visited the Brewery with his partner and fellow Strawb, Brian Willoughby on several occasions.
The glittering seventies saw Dave and The Strawbs find fame in the UK charts with 'Part Of The Union' and the fantastic 'Lay Down'.

Robin Dransfield
One half of vocal/fiddle/guitar duo Robin and Barry Dransfield. This picture was taken after the brothers had split and Robin came to the club for a solo night.

Mike Elliot
One of the funniest men Newcastle ever produced.
For a while Mike moved to Rainham in Kent and at one time even served behind the bar at Bill Vincent's real ale bar in Rochester. He was infamous for doing his entire act from behind the bar. Unfortunately the customers were too busy laughing to drink their drinks, so Bill had to sack him.

Rosemary Hardman
A large lady with a large voice and personality to match. This can't be the first time Rosie has been described thus, and it surely won't be the last.
Rosie emailed us recently to say she's happy to be remembered so long after retirement and can be found here.

Hot Vultures
Ian A Anderson and Maggie Holland.
Ian now publishes fRoots magazine and Maggie has hopefully grown into her guitar.

Doug Hudson
What can you say about Dougie that hasn't been said by himself already?
Singer, songwriter, guitarist, journalist, world traveler, nude radio interviewer, clothed football commentator, and drinking partner of Colin's. Doug is one of those people that things happen to. Don't ever get on a plane with Dougie. It's likely to be hijacked!!
In the 70s and 80s with his then wife Sue he was one half of Tundra. Local to the Medway area, they were as popular nationally as they were at home.
They were founder members of the local Ceilidh band Jezreels and after Tundra split, Doug later formed The Hot Rats with Ian Cutler, Tony Rico, Tim Constable and Mike Peters. For more info on Doug and The Rats click here.

Sue Hudson
And here's the lovely Sue.
After the split of Tundra, Sue carried on for a while in The Jezreels Ceilidh Band, but later left to form a new band with a more country feel called Small Town Romance.
Her experience and knowledge of Kent, acquired during her Tundra years, later came in very useful when she landed a plum job with the Kentish Tourist Board. (Or is it the Tourist Board of Kent???)

Ian and Valerie Cutler
Ian Cutler and his sister Valerie.
A rare appearance on the Brewery Folk Club stage by Valerie Cutler.
Being Colin's partner both with and after The Bully Wee Band, Ian would occasionally pay a visit to the club. Valerie's presence, however, was unfortunately more rare.

Jezreels
The name 'Jezreels' apparently comes from one James Jersholm Jezreel who, being convinced that the world was coming to an end, attempted to build a tower to Heaven. Unfortunately he ran out of money and only got about four stories up before abandoning the idea.
The band has seen several members pass through (including from 1985 to 1990 a certain Colin Reece).
This must be one of the earliest though, and are, from left to right: Geoff Barnard; guitar and banjo, the late Alex Shaw; guitar and voice, Steve Moreham; fiddle and Tim Baker; accordion and trombone.
The latest line-up still includes Steve and is led by Doug Hudson. To get more news on the band click here.

Jez Lowe
From the North East of England, Jez was, and still is, one the most respected songwriters in the traditional vein on the scene.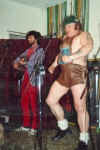 Mechanical Horsetrough
As you can see Mechanical Horsetrough displayed the more serious face of folk music.
From Trowbridge in Wiltshire, Alan Briars on the left and Pee Wee Hunt on the right had an act that could only be described --- That's it. It could only be described.

Mechanical Horsetrough
From time to time Mechanical Horsetrough would team up with another comedy act Cocky as Mechanical Cockup.
This was an act that couldn't even be described.

Simon Nicol and Richard Thompson
Two original members of Fairport Convention reunited as a duo. Needless to say this had to be a 'ticket only' do.

Maddy Prior Band
Maddy Prior with her band which included fellow Steeleye Span members Rick Kemp and Nigel Pegrum. Another ticket only do.

Johnny Silvo
One of the first entertainers Colin ever saw in a folk club. A man with a massive voice who's repertoire would include anything from Negro spiritual to Scots traditional.
Apparently Johnny now lives in Norway.

Martin Simpson
Ace guitarist, Martin seems to have been around forever, in fact, these days, doesn't look a lot different from the picture on the left, which was taken in September 1981.

Dave Swarbrick and Simon Nicol
Two more one time of Fairport Conventioners reunited as a duo. A ticket do yet again.

Jeremy Taylor
With songs such as Jobsworth, Belle of Barnstable and Red Velvet Steering Wheel Cover Driver, South African, Jeremy Taylor was always guaranteed to pack The Brewery.

Tundra
Doug and Sue Hudson. Most of what can be said about Doug and Sue has already been said under their individual captions.
This picture shows the more serious side to their act.

Waterfall
Three lovely, talented people. From the left they are Martyn Oram, Gilly Darbey and Keith Donnelly. In the main they sang Keith's songs, but Martyn and Gilly are no mean songwriters themselves.
All three are still doing 'their thing'.
To find out more visit their websites. Gilly at www.gillydarbey.co.uk, Martyn at www.martynoram.co.uk and Keith at www.keithdonnelly.com.

Fred Wedlock
'The Oldest Swinger In Town'. Fred may have been a one hit wonder as far as the charts were concerned, but that was never the case when it came to his visits to Rochester.
Sometime accompanied by guitarist supreme Chris Newman, Bristolian Fred was always popular.
Apparently he now makes a fair little living as an after dinner speaker.
If you have any pictures from those heady old days at The Kings Head, and you would like them to be included on this page, please mail them to me here.